PHANTOM I 108 DB aktyvi kolonėlė
Devialet
Absolute fidelity, gold and titanium and dark chrome, quintessential.
108 dB SPL. 14Hz – 27kHz. 1100 Watts RMS.
Phantom I 108 dB, the ultimate connected speaker with its Remote. Hear every detail brought to life with unthinkable clarity and precision by a Grade I Titanium tweeter. Surrender to indecent power and ultra-deep bass. Sound in its purest and most essential form. No apologies.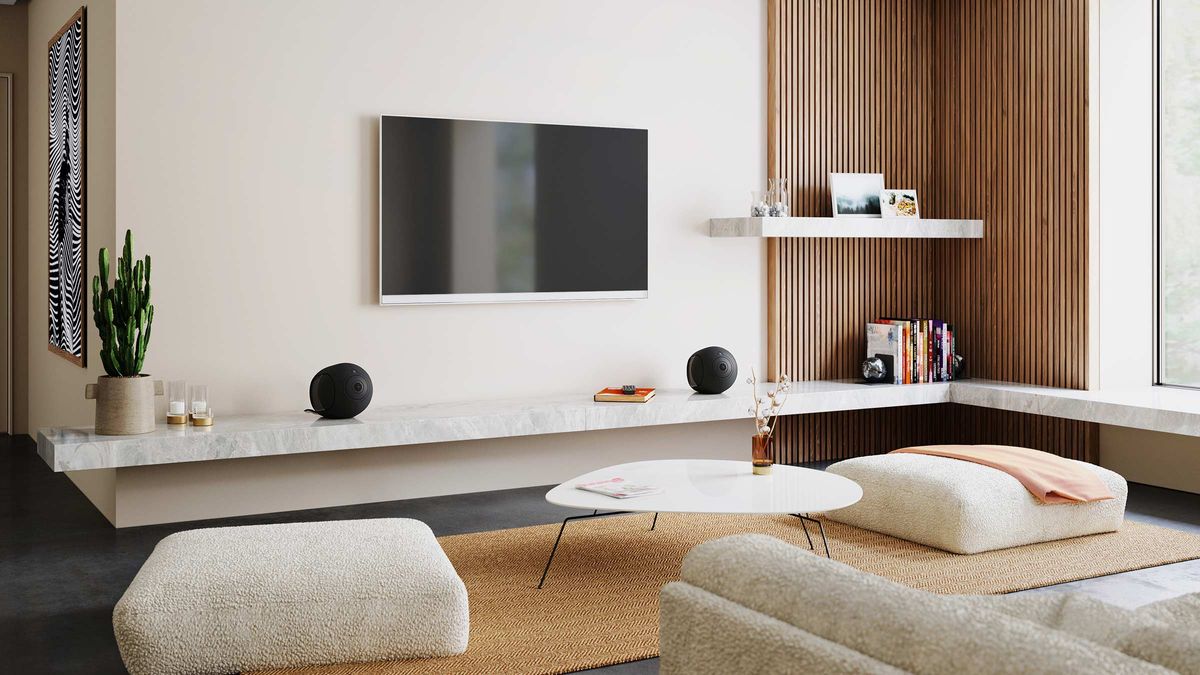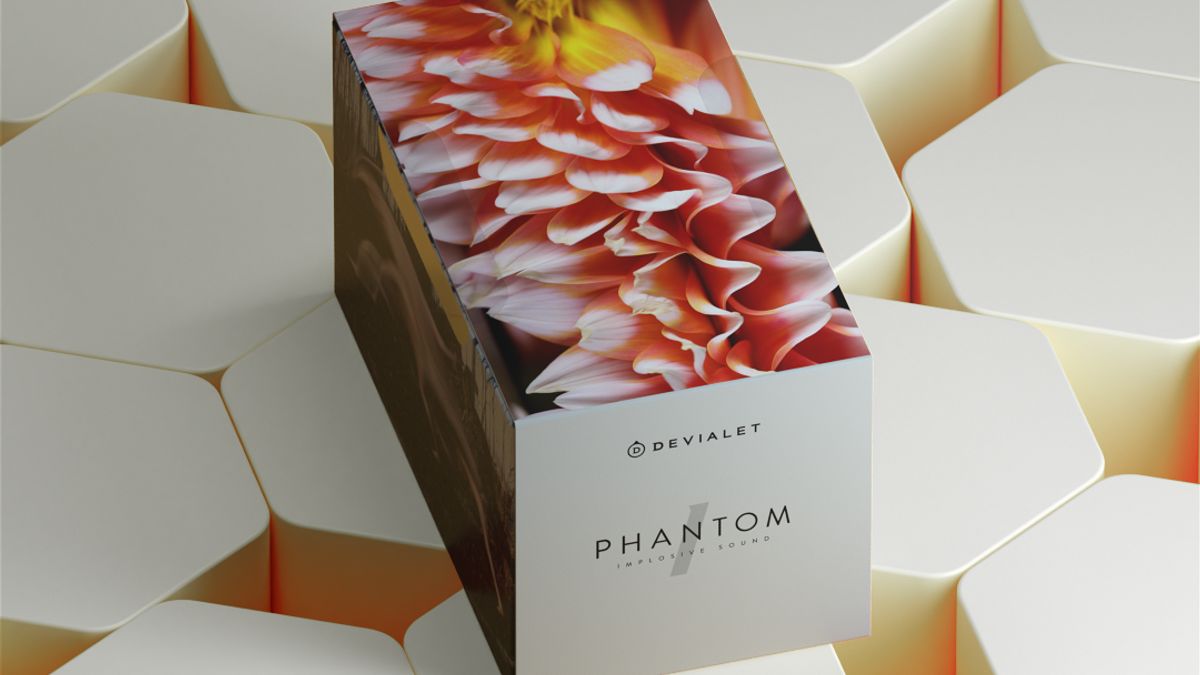 Gecko - Phantom I
Phantom I's wall mount.
A radical feat of design engineering, Gecko wall mount guarantees next-level precision, stability and resistance. Made from a white powder-coated aluminum cast with a matte finish.
Gecko is ultra-easy to set up: simply select the perfect wall height and adjust Gecko horizontally with absolute precision (± 45°).
Centre stage or discreet, Gecko delivers a seamless, worry-free, listening experience.
Treepod - Phantom I
Phantom I's high-fusion stand.
Featuring an ingenious isostatic base, Treepod is both a bold design statement and the perfect fit for Phantom I.
Thermally connected to Phantom I, Treepod provides optimal conditions for high-endurance performance.
A work of flawless wood-turning, Treepod's solid beech legs fuse seamlessly with a single block of hand-polished foundry made from ultra-resistant aluminum alloy.
Tree - Phantom I
Phantom I's smart stand.
Tree raises Phantom I to ideal listening height with absolute precision. Ideally suited to Hi-Fi stereo setups, it delivers the ultimate audiophile experience. Thermally connected to Phantom I, Tree provides optimal conditions for high-endurance performance, with utmost stability.
Minimalist and discreet, Tree ensures Phantom I's cables remain hidden.
Cocoon - Phantom I
Carrying case.
Phantom I's carrying case features a custom silhouette tailored to fit its
measurements. Superior craftsmanship ensures unfailing resistance, so you can
take Phantom I to your favorite spots without having to worry.
Cocoon is made from an ultra-robust composite lined with natural wool felt.
Cocoon is trimmed with authentic leather pieces handcrafted in a French saddlery.
Specifications
LOUDSPEAKERS
Grade 1 Titanium Tweeter driver Aluminum Medium driver Aluminum Bass drivers
DIGITAL TO ANALOG CONVERTER
Devialet DAC embedded in Devialet intelligence Processor 24bits/96kHz THD: -112dB
OPERATING SYSTEM
Devialet Operating System 2 (DOS 2) up to 24bits/48kHz
PROCESSOR
ARM Cortex-A9 1.25GHz processor 512MB DDR3-1600 memory
SIDE PLATING
Body: black RAL 9017 | Polished stainless steel dark chrome sides | Black RAL 9017 dome drivers
Performance
MAXIMUM SOUND LEVEL
108 dB SPL at 1 meter
TOTAL AMPLIFICATION POWER
1100 Watts RMS
AMPLIFICATION PERFORMANCE
THD+N* : 0.0005% | Saturation : 0 | Background Noise 0 dB SPL at 50 cm (-15,5 dB SPL at 3m) (*Total Harmonic Distortion + Noise)
FREQUENCY RESPONSE (BANDWIDTH)
Bandwidth : 14Hz to 27kHz (@-6dB) Accuracy in frequency response : ± 2dB from 20Hz to 20kHz
Features
SYNCHRONISATION
Phantom synchronisation via Wi-Fi, Ethernet or PLC.
CONNECTIVITY
Airplay 2 Spotify Connect Bluetooth : A2D and AVRCP profiles, AAC, SBC audio codecs Roon Ready (Inputs up to 24bits/96kHz) UPnP Renderer (Inputs up to 24bits/96kHz) Toslink optical input (Inputs up to 24bits/96kHz)
NETWORK
Wi-Fi Dual-band (a/b/g/n/ac 2.4GHz & 5GHz) Ethernet RJ-45 10/100/1000 Mbps (Gigabit) CPL Homeplug AV2
APP
Devialet app (iOS, Android)
PHANTOM I 108 DB aktyvi kolonėlė - Digital Audio
Devialet