PHANTOM I 103 DB aktyvi kolonėlė - Digital Audio
Devialet
blImplosive sound, wider soundstage, an icon
103 dB SPL. 16Hz – 25kHz. 500 Watts RMS.
Phantom I 103 dB with its Remote features every class-leading Devialet invention bringing you high-fidelity and ultra-dense sound in a compact design that fits in your home. Enjoy physical impact unlike anything you've ever felt.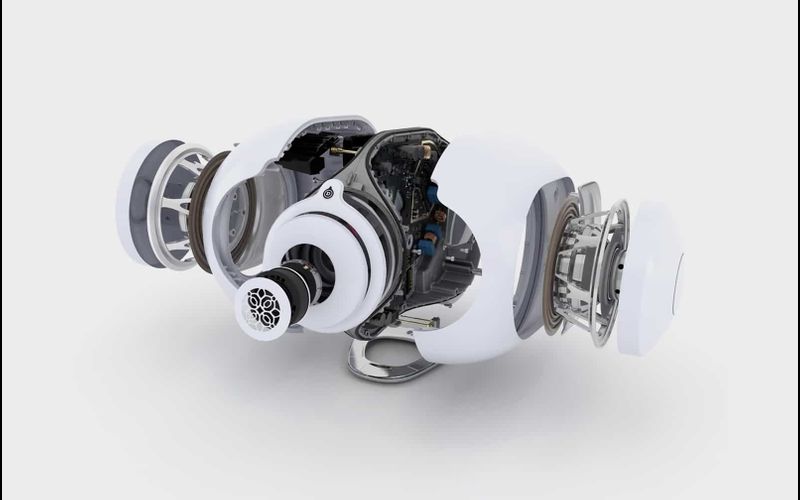 ENGINEERING EXCELLENCE.
Devialet thrives on end-to-end innovation (hardware, software, design inside and out, manufacturing) to offer ever-enhanced acoustics. In fact, to create Phantom, we have had to build our own plant, hire talents who were used to unique challenges in other industries, conceive our own robotics and quality control.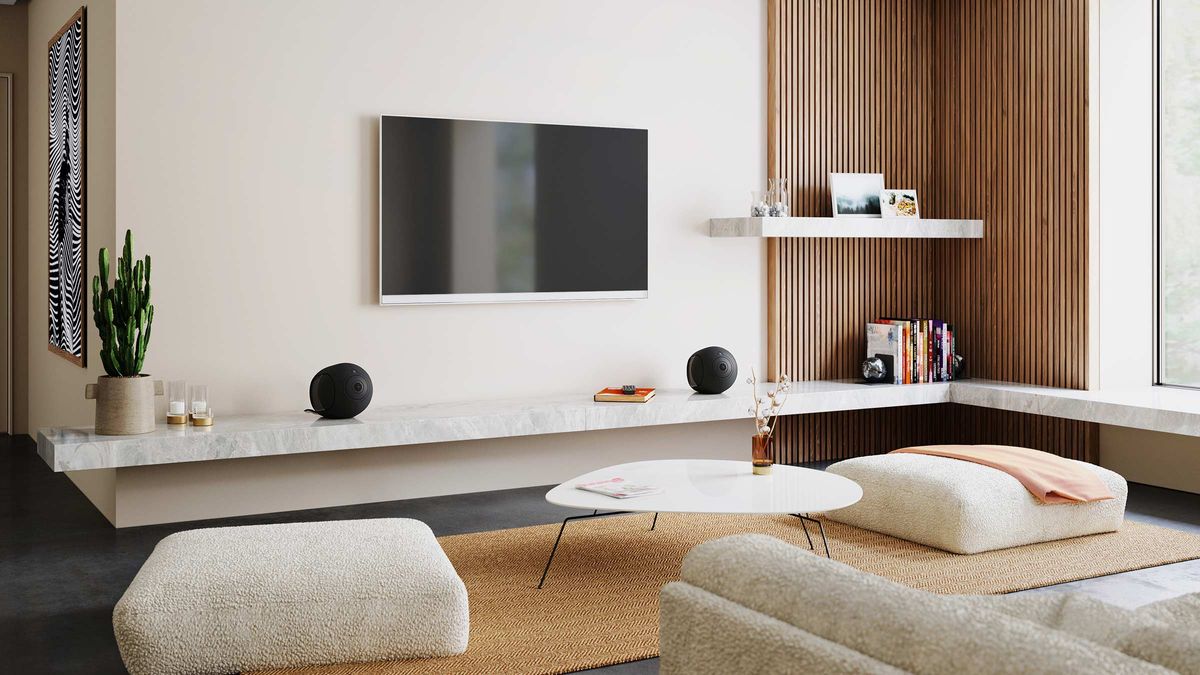 Gecko - Phantom I
Phantom I's wall mount.
A radical feat of design engineering, Gecko wall mount guarantees next-level precision, stability and resistance. Made from a white powder-coated aluminum cast with a matte finish.
Gecko is ultra-easy to set up: simply select the perfect wall height and adjust Gecko horizontally with absolute precision (± 45°).
Centre stage or discreet, Gecko delivers a seamless, worry-free, listening experience.
Treepod - Phantom I
Phantom I's high-fusion stand.
Featuring an ingenious isostatic base, Treepod is both a bold design statement and the perfect fit for Phantom I.
Thermally connected to Phantom I, Treepod provides optimal conditions for high-endurance performance.
A work of flawless wood-turning, Treepod's solid beech legs fuse seamlessly with a single block of hand-polished foundry made from ultra-resistant aluminum alloy.
Cocoon - Phantom I
Carrying case.
Phantom I's carrying case features a custom silhouette tailored to fit its
measurements. Superior craftsmanship ensures unfailing resistance, so you can
take Phantom I to your favorite spots without having to worry.
Cocoon is made from an ultra-robust composite lined with natural wool felt.
Cocoon is trimmed with authentic leather pieces handcrafted in a French saddlery.
Tree - Phantom I
Phantom I's smart stand.
Tree raises Phantom I to ideal listening height with absolute precision. Ideally suited to Hi-Fi stereo setups, it delivers the ultimate audiophile experience. Thermally connected to Phantom I, Tree provides optimal conditions for high-endurance performance, with utmost stability.
Minimalist and discreet, Tree ensures Phantom I's cables remain hidden.
Specifications
LOUDSPEAKERS
Aluminum Tweeter driver, Aluminum Medium driver, Aluminum Bass drivers
DIGITAL TO ANALOG CONVERTER
Devialet DAC embedded in Devialet intelligence Processor, 24bits/96kHz, THD: -112dB
OPERATING SYSTEM
Devialet Operating System 2 (DOS 2) up to 24bits/48kHz
PROCESSOR
ARM Cortex-A9 1.25GHz processor 512MB DDR3-1600 memory
SIDE PLATING
Body: black RAL 9017 | Polished stainless steel sides | Black RAL 9017 dome drivers
Performance
MAXIMUM SOUND LEVEL
103 dB SPL at 1 meter
TOTAL AMPLIFICATION POWER
500 Watts RMS
AMPLIFICATION PERFORMANCE
THD+N* : 0.0005% | Saturation : 0 | Background Noise 0 dB SPL at 50 cm (-15,5 dB SPL at 3m) (*Total Harmonic Distortion + Noise)
FREQUENCY RESPONSE (BANDWIDTH)
Bandwidth: 16Hz to 25kHz (@-6dB) Accuracy in frequency response : ± 2dB from 20Hz to 20kHz
Features
SYNCHRONISATION
Phantom synchronisation via Wi-Fi, Ethernet or PLC.
CONNECTIVITY
Airplay 2 Spotify Connect Bluetooth : A2D and AVRCP profiles, AAC, SBC audio codecs Roon Ready (Inputs up to 24bits/96kHz) UPnP Renderer (Inputs up to 24bits/96kHz) Toslink optical input (Inputs up to 24bits/96kHz)
NETWORK
Wi-Fi Dual-band (a/b/g/n/ac 2.4GHz & 5GHz) Ethernet RJ-45 10/100/1000 Mbps (Gigabit) CPL Homeplug AV2
APP
Devialet app (iOS, Android)
PHANTOM I 103 DB aktyvi kolonėlė - Digital Audio
Devialet