Meander aktyvi kolonėlė
Davone
Music is continuous, complex and beautiful. What better way to express our love for music than with this meandering design. At its core the Meander is a stereo all-in-one music system that connects to your Wi-Fi.
Connect and Enjoy
Plug in the power, connect to Wi-Fi and play music. With Chromecast, Spotify Connect and Apple Airplay 2 built in, you have all the music streaming services you need. And with the carefully chosen upwards angle of the audiophile quality loudspeakers, we have achieved a refined, room filling sound.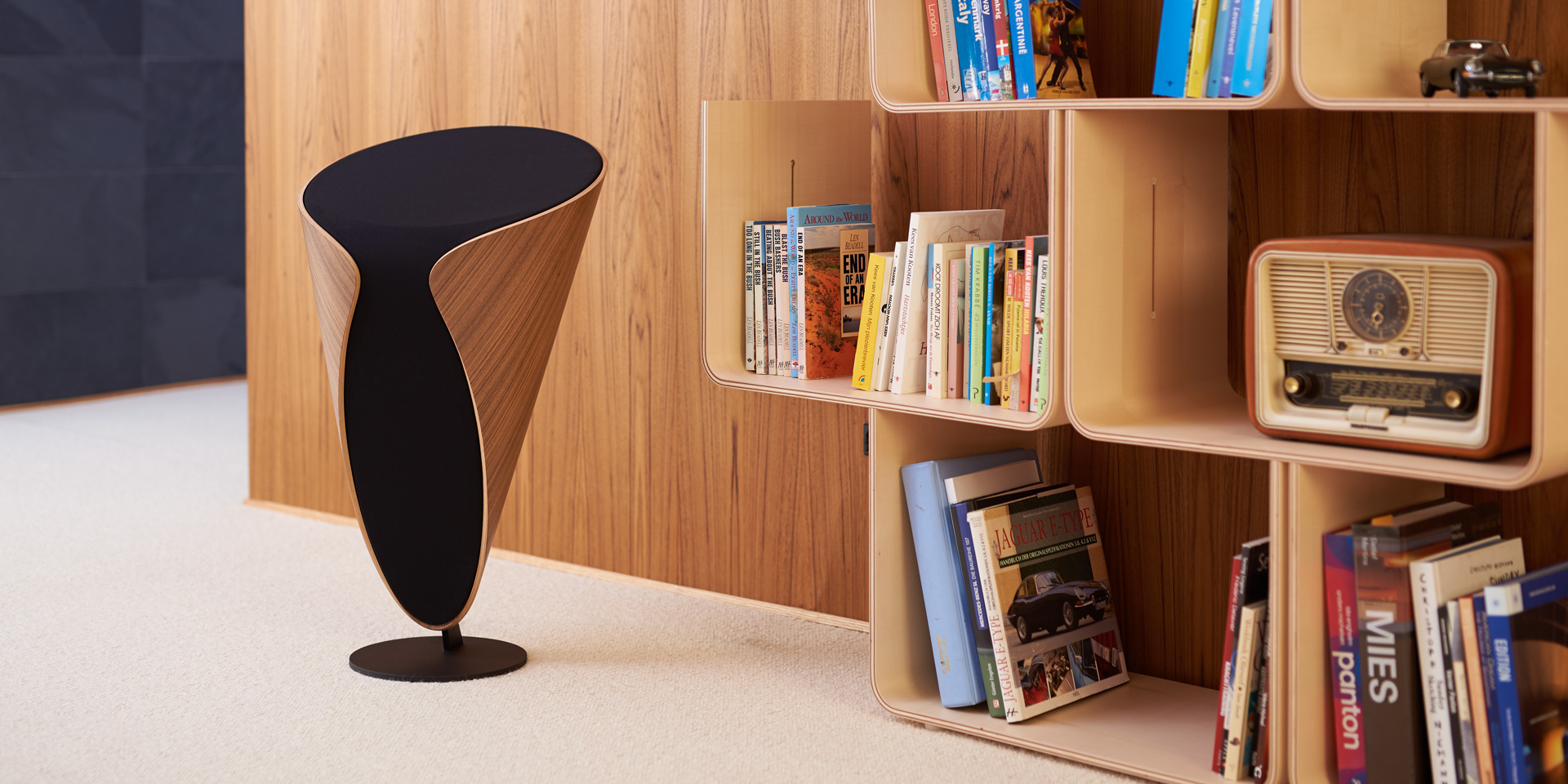 Features
Chromecast, Spotify, Airplay 2, Bluetooth built in
Play your own music, stream from spotify or listen to your local Radio. With your mobile as remote, it is all just a few swipes away.
Multiroom
With Chromescast and Apple Airplay2 it is possible to create a multi-room system with virtually every sound manufacturer out there, including B & O, Sony, Bose and many others.
Audiophile sound quality
The acoustic design is based on our long experience developing High-End stereo speakers. With the same loudspeakers and digital technology as our wireless Studio and Twist models, we have achieved a very high tonal quality of sound.
Room correction
The Meander comes with advanced room correction technology which adjusts the bass to the surroundings. An equalizer is also available to adjust bass, midrange and treble to personal preference.
Wood craft at the limit
We are proud that we, together with our competent curved plywood supplier from Sweden, managed to make a cone shaped cabinet in one piece. Using their largest press and CNC cutter and our many years experience of curved plywood cabinet assembly, we managed to create a truly unique wooden cabinet.
Advanced Quad-core DSP
The powerful digital processor with customised cross-over monitors the music in real time. This ensures that the loudspeakers perform their best at all levels and frequencies.
Closed-Loop Class-D Amplifier
Each loudspeaker in the Meander is powered by a seperate amplifier with a total of 200 Watts. The amplifer with integrated Burr Brown DAC combines cool running with low distortion.
One or two?
One Meander is all you need for a room filling sound. With 2 left and right stereo speakers, you are not missing out on the original stereo ambiance.
beauty in All angles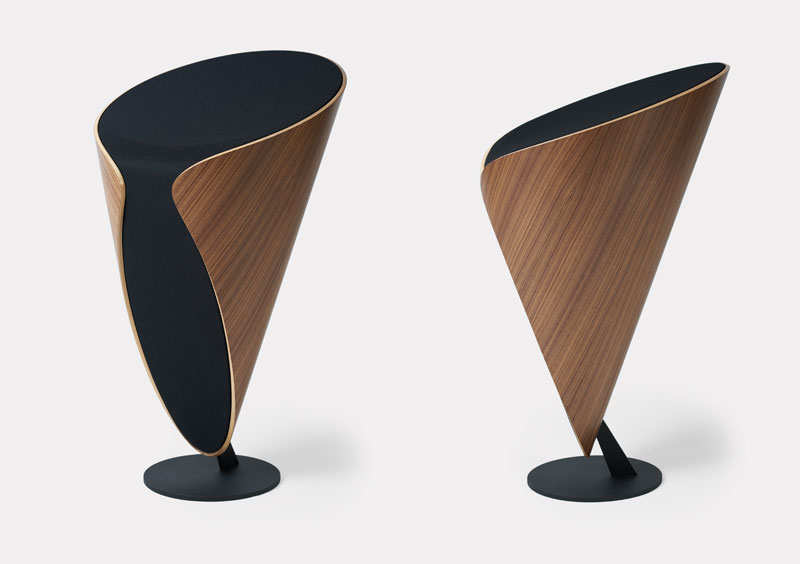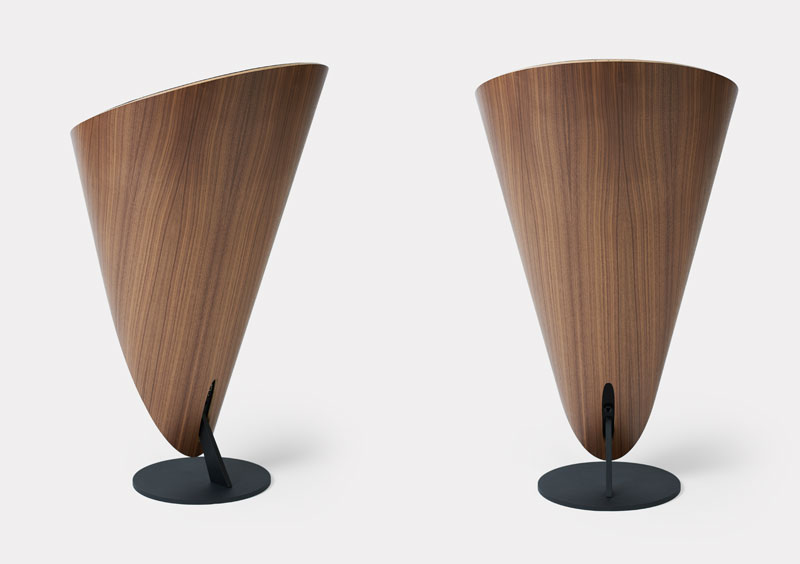 Some designs stand out, others blend in. The Meander does both. At first the meandering grille cathes the eye. Then, with the design based on the familiar shape of a cone, the Meander blends in. With the small footprint and hand made wooden cabinet, the Meander will be a beautiful addition to your home decor.
Options
Wood veneer options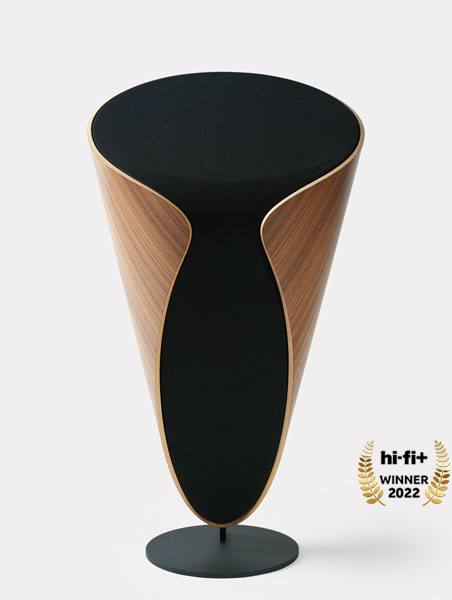 Quarter cut walnut, lackered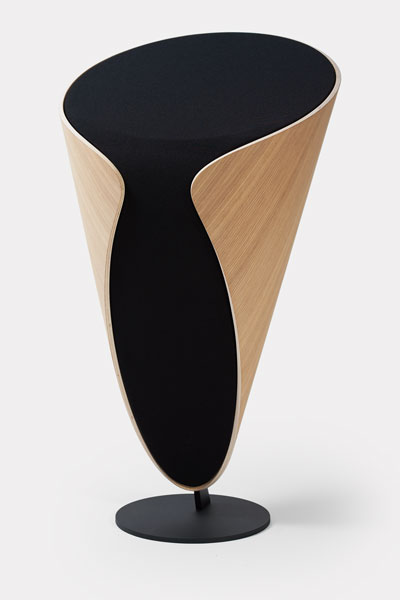 Quarter cut Oak, oiled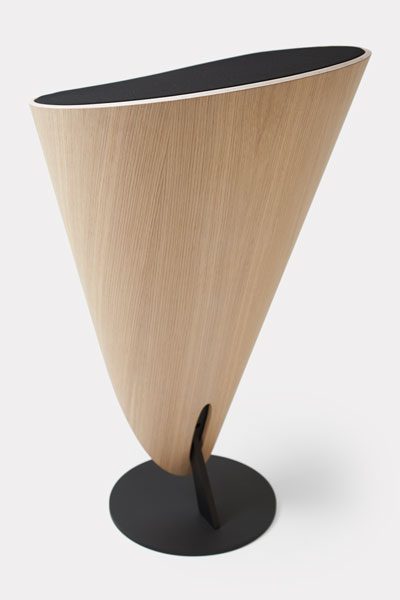 Quarter cut Oak, oiled
Stand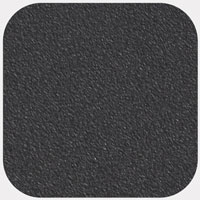 Sand grain texture powdercoat, black
Techninė specifikacija
System
All-in-one stereo WiFi loudspeaker
Recommended room size
15-70m2
Frequency response
35-22.000Hz
Amplifier
200 Watt closed loop Class D
Power consumption
networked standby (WiFi): 2 Watt
2x 7" Mid woofer
low distortion driver with a special fibre blend cone with optimal balance of stiffness, damping and density. Symmetric motor structure for optimal drive force symmetry.
2 x 1" Tweeter
Anodised aluminium dome, flow optimized vented pole piece with non-reflective chamber, saturation controlled motor system.
Bluetooth Version
4.2, BLE supported
Wi-Fi
802.11 a/b/g/n/ac (2.4GHz/5Ghz) Wi-Fi for high-performance streaming
Streaming services
Google Chromecast, Spotify Connect, Apple Airplay 2, DLNA, Bluetooth Audio
Cabinet Construction
The curved plywood cone is made from 9 layers for increased stiffness
Weight
16.5 kg
Height / Width / Depth
77 / 44 / 44 cm
Meander aktyvi kolonėlė - Digital Audio
Davone